Hi, Support Team.
After migration process, the annotation type DesignSupport, https://files.cuba-platform.com/javadoc/cuba/7.1/com/haulmont/cuba/core/global/DesignSupport.html, causes next assemble error Cannot resolve symbol 'DesignSupport' (see image below):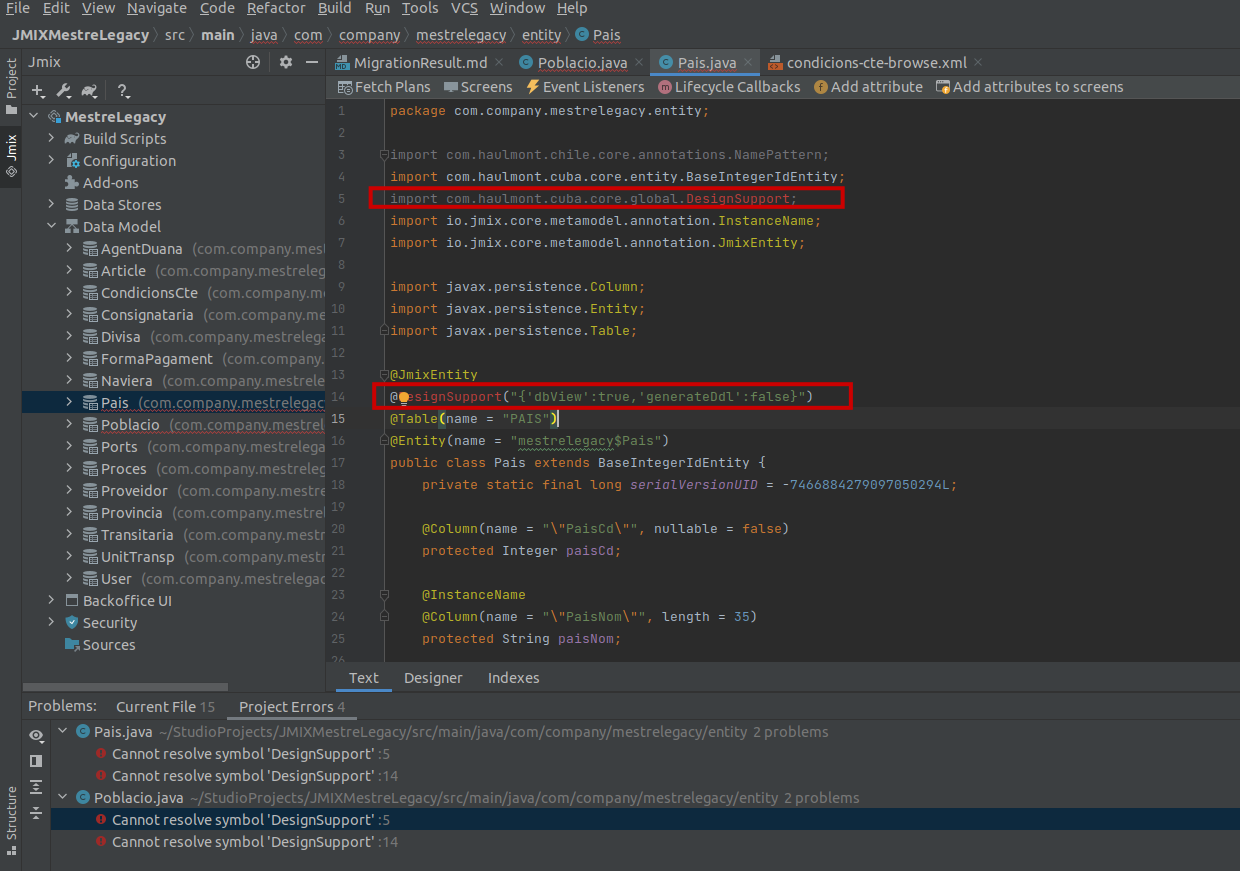 All entities in this Cuba-Platform project are DB views and, after migration, in JMIX project have lost the DB view check (see image below):
Is it possible that this problem could has relation with another occurred one during the migration process because it didn't recognize the DBMS type? https://forum.jmix.io/t/sql-server-2005-is-not-supported/899/2
What could be the solution? Manually confirm the DB View check in designer view?
For more information about the origin of the use of this @DesignSupport annotation in this Cuba-Platform project: https://forum.cuba-platform.com/t/error-studio-v-11-3-trying-to-create-foreign-keys-over-database-views/10245
Thanks in advance