Hello,
I have tested the migration guide from Cuba to Jmix 1.1.0. The sql scripts 10-create-db.sql and others have not been migrated. The database is empty after starting the application, none of the entities/tables defined in the project have been created in the DB.
When I run in studio "generate Liquibase changelog", I get the following: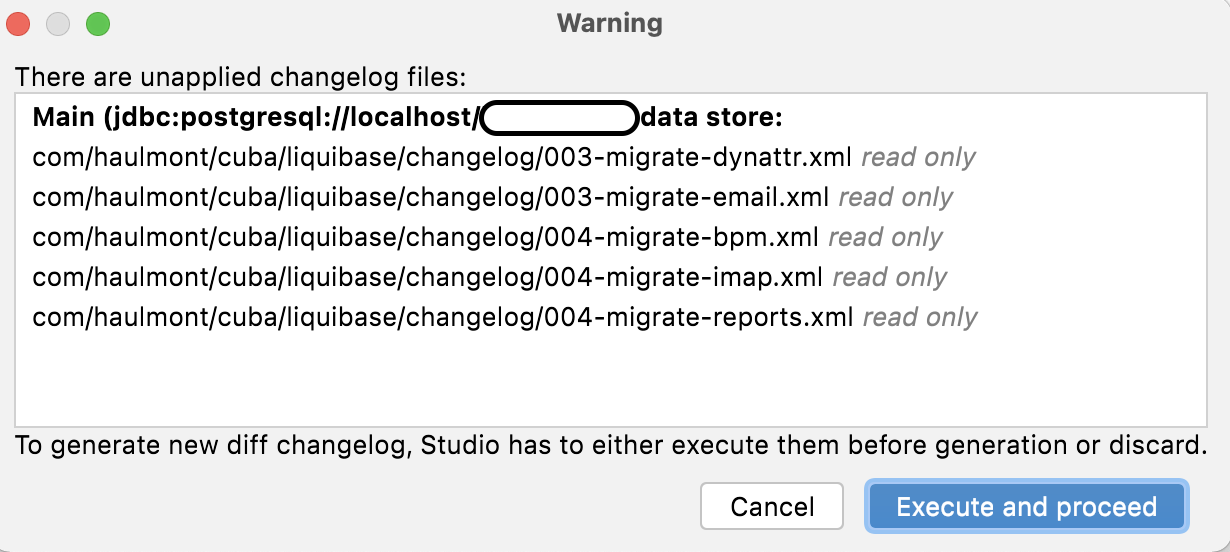 Althoug the console logs show "Liquibase: Update has been successful.", the following event is generated:
19:16 Generate Liquibase Changelog: liquibase.command.CommandExecutionException: java.lang.RuntimeException: java.lang.RuntimeException: java.lang.NullPointerException
Any idea how to make the DB migration from Cuba 7.2 to Jmix 1.1.0 work?
The script "010-init-user.xml" contains only the User table. There are no other XML files in the changelog directory of liquibase.
Thanks,
Samy