Hi Team,
When creating a m2m attribute , stuido will show a "Create Inverse Attribute" dialog for creating inverse attribute .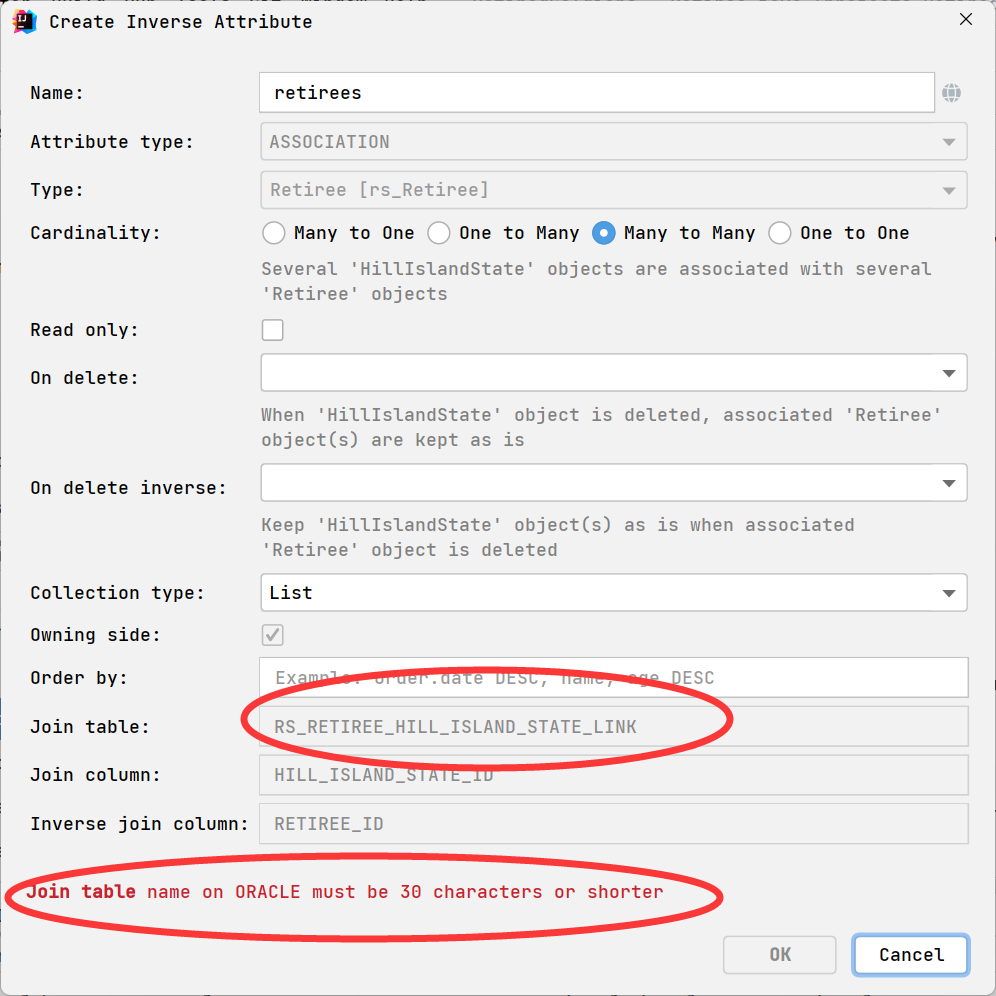 In my case , the generated join talbe name by Studio is too long for Oracle DB , but I can't change the join table name through the dialog directly . I have to stop creating the attribute by the dialog .
I think allowing change join table name will be better.
Best regards,
Ray