Hello,
I have some troubles with getting user list for multiinstance user task, using bpm_JpqlQueryUserListProvider and jpql query.
The query is pretty simple:
"select u from suvvt_User u"
Screenshots of multiinstance settings: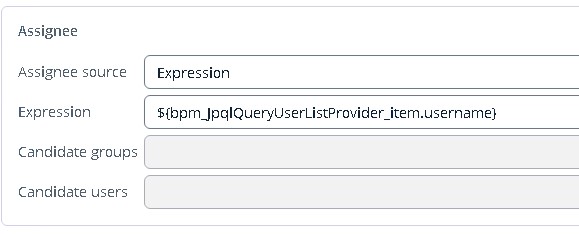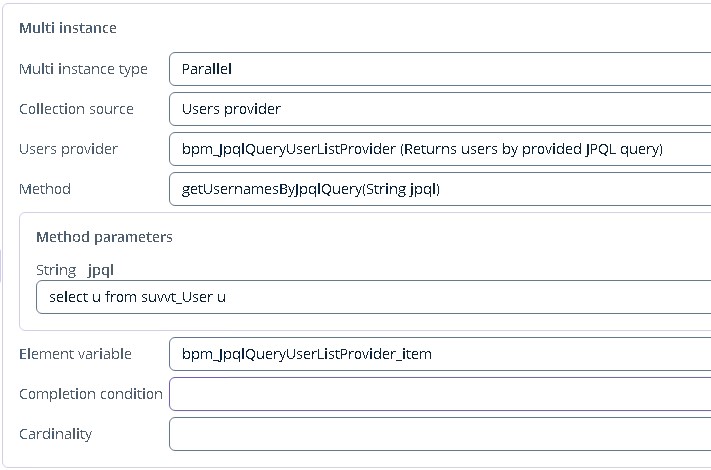 When I start the process and go to this multiinstance user task, I've got the error:
"ClassCastException: class com.company.suvvtest.entity.User cannot be cast to class java.lang.String (com.company.suvvtest.entity.User is in unnamed module of loader 'app'; java.lang.String is in module java.base of loader 'bootstrap')"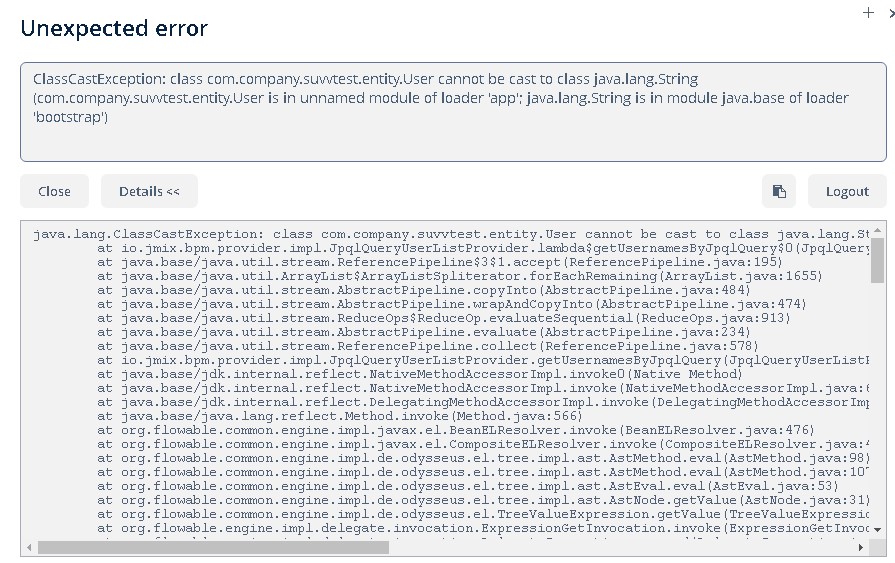 So, what's incorrect - query or smth else? How to fix it?