Hi.
I created the new Jmix project from scratch - Jmix 1.1.0, db postgres. Entered only project name, project type (the first one from the list) and swithc to postgresl db instead default.
Run Jmix application.
Click on link to http://localhost:8080 in Run console
Login as default admin.
Navigate to Application->Users->Create
Create another user, remember the password and username.
Logoff as admin.
Enter the username and password of new user.
Got red "Login failed. Unknown login name or bad password" message.
The new user was successfully created in db: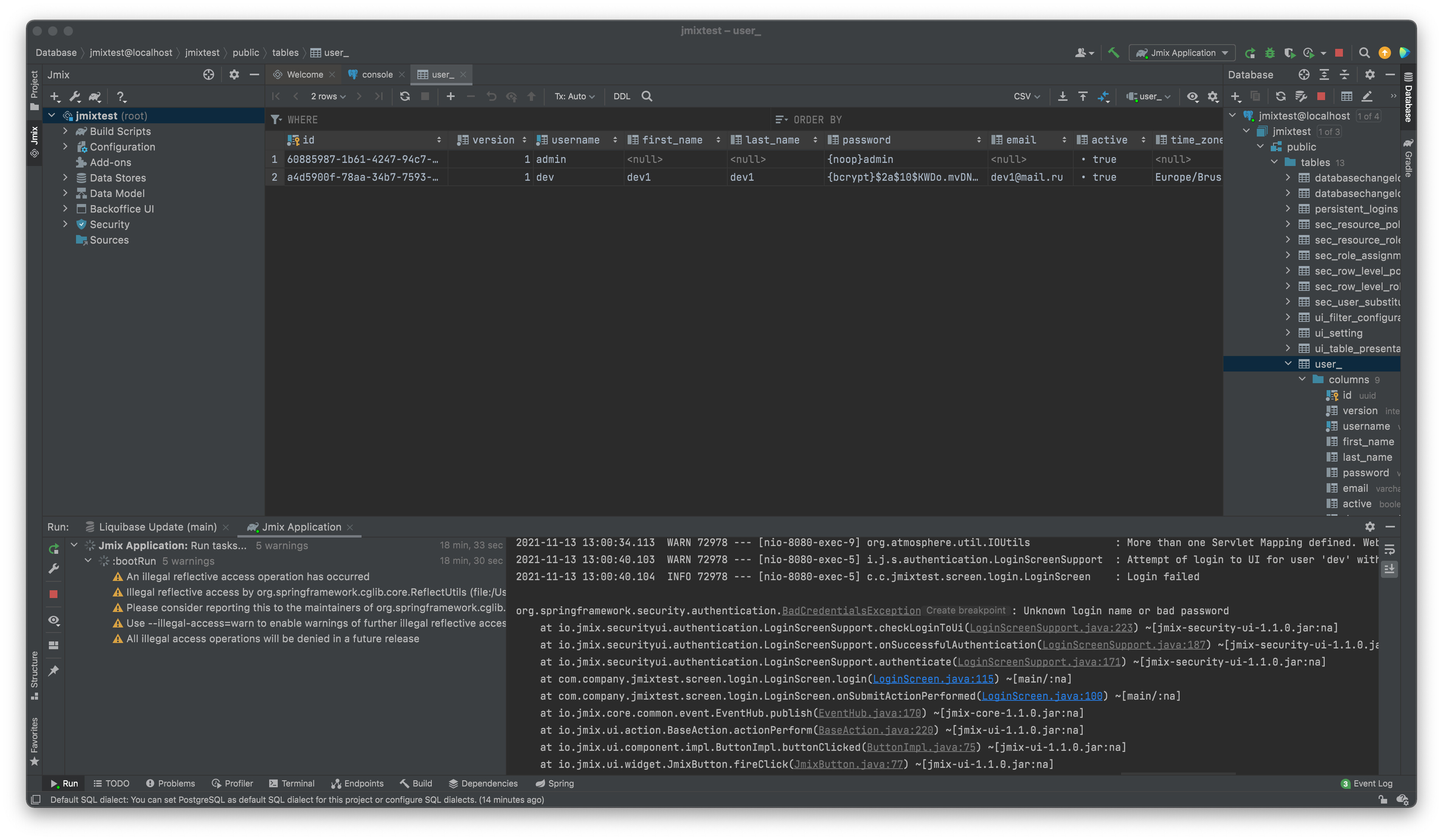 I haven't debug this yet. What am I doing wrong?